Post by mikeespinho on Jan 14, 2018 9:46:21 GMT -5
Week 359 – January 13th, 2018
"Beautiful trauma" (#1) by
Pink
defended its title in a tough race against "Pfeile" (#2, "Arrows") by Austrian band
Tagtraeumer
. Generally it had been a slow week in music. So the podium is the same as last week, because "Perfect" (#3) by
Selena Gomez
is holding its spot too. Which also "Never give up on me" (#4) by
MisterWives
did. Only one song in my Top 5 is new. It is by German rock band
Jennifer Rostock
. Their song "Haarspray" (#5, "Hairspray") climbed up three spots to complete their best chart run since their chart topping hit "Ich kann nicht mehr" ("I can't anymore") back in 2011.
Outside the Top 5 there are several position changes. "Dream" (#6) by
Bishop Briggs
climbed up five spots. For her "Dream" is her 2nd Top 10 hit in a row and the first solo hit. The only song holding its spot is "Achterbahn" (#7, "Rollercoaster") by
Helene Fischer
. She is followed by
Wanda
with their Austrian #1 hit "Columbo" (#8). Up one spot is country pop "Out of the blue" (#9) by
Chad Brownlee
. And last but not least in the Top 10 is "Fake happy" (#10) by
Paramore
.
This week I wasn't listening often music and so many of the new entries are down the chart. They highest debuts are from
Kate Voegele's
album "Canyonlands". I debuted "Bad bad drug" (#58) and "Crooked road" (#59). Her new single is continuing its trend upwards. Last week "Shoot this arrow" (#19) had been the greatest gainer but this week it climbed up only "seven" spots into my Top 20. This week the award of the greatest gainer of the week goes to two country songs. "Stupid" (#50) by
Levi Hummon
and "This feeling" (#51) by
Abby Anderson
climbed up twelve spots. The next notable new entry is by Italian singer
Emma
who had several #1 hits on my chart. This week she returns with her new single "L'isola" (#81, "The island").
Other new entries are "Strangled love" (#82) by
Jennifer Weigel
, "Just a song before I go" (#88, a cover of the 1977 hit by
Crosby, Stills & Nash
) and "Thirteen" (#89, a cover of the
Big Star
track from their debut album "#1 Record), "Du lebst mich kaput" (#94, "You live me broken") by
Linda Siu feat. Gentleman
, "Kawasaki" (#95) by
Hecht
, "Runaway" (#96) by
Cecilia Kallin
, "All I want is us tonight" (#97) by
Riley Smith
and "Plenty far to fall" (#100) by
Claren Bowen & Sam Palladio
.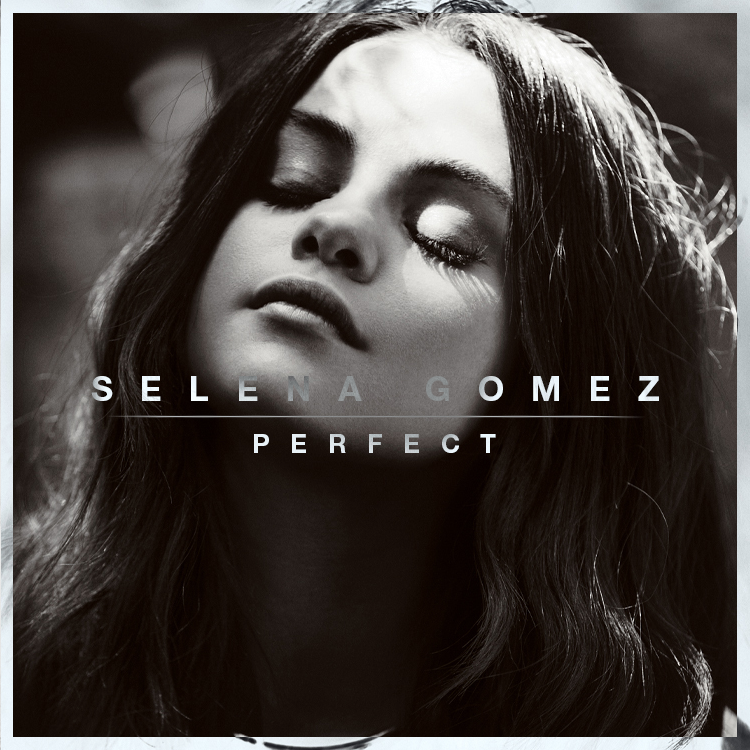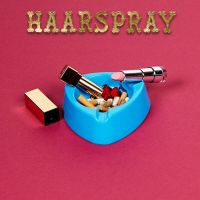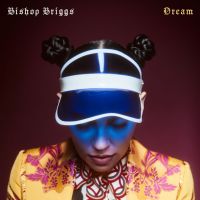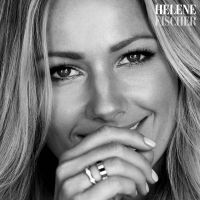 TW
LW
WI
Peak
Title
Artist
Album
1
1
12
1 (4)
Beautiful trauma
Pink
Beautiful trauma
(|)
2
2
12
1 (3)
Pfeile
Tagtraeumer
Ungleich eins
(|)
3
3
12
3
Perfect
Selena Gomez
Revival
(|)
4
4
11
4
Never give up on me
MisterWives
(|)
5
8
9
5
Haarspray
Jennifer Rostock
Worst of Jennifer Rostock
(|)
6
11
8
6
Dream
Bishop Briggs
Ten add ten
(|)
7
7
10
7
Achterbahn
Helene Fischer
Helene Fischer
(|)
8
5
11
5
Columbo
Wanda
Niente
(|)
9
10
9
9
Out of the blue
Chad Brownlee
Hearts on fire
(|)
10
6
11
6
Fake happy
Paramore
After laughter
(|)
11
9
12
4
There for you (acoustic)
OT
TBA
(|)
12
12
19
1 (2)
21st century heartbeat
Luke Sital-Singh
The fire inside
(|)
13
13
18
1 (1)
Catch me on fire
Kate Voegele
Canyonlands
(|)
14
15
10
14
Direzione la vita
Annalisa
TBA
(|)
15
14
12
10
Alone
Jesse Ware
Glasshouse
(|)
16
20
9
16
Where do we go
Xuitcasecity
INXGO
(|)
17
21
9
17
Sad games
Leslie Clio
Purple
(|)
18
16
18
3
Sun will rise
Kate Voegele
Canyonlands
(|)
19
26
4
19
Shoot this arrow
Kate Voegele
(|)
20
27
6
20
Chasing this
MisterWives
Connect the dots
(|)
21
19
10
19
Lascia mi fare
Wanda
Niente
(|)
22
17
17
3
...Ready for it?
Taylor Swift
Reputation
(|)
23
18
25
1 (4)
So tied up
Cold War Kids feat. Bishop Briggs
L.A. Devine


(|)
24
23
11
20
Invincible
Cold War Kids
L.A. Devine
(|)
25
22
12
14
Cologne
Selena Gomez
Revival
(|)
26
31
6
26
Only human
MisterWives
Connect the dots
(|)
27
24
18
1 (2)
Love so soft
Kelly Clarkson
Meaning of life
(|)
28
25
20
1 (2)
Look what you made me do
Taylor Swift
Reputation
(|)
29
33
8
29
Please stay
Bryan Adams
Ultimate
(|)
30
37
8
30
Can't control
Texas
Jump on board
(|)
31
28
11
26
Diane
Cam
TBA
(|)
32
29
11
27
No reason to run
Cold War Kids
L.A. Devine
(|)
33
30
13
19
I will never love again
Norma Jean Martine
Only in my mind
(|)
34
32
12
18
Waiting
Jake Bugg feat. Noah Cyrus


(|)
35
34
11
30
Open up the heavens
Cold War Kids
L.A. Devine
(|)
36
35
17
9
Too much to ask
Niall Horan
Flicker
(|)
37
36
19
8
Perfect
Ed Sheeran
÷
(|)
38
38
14
17
She's on my mind
JP Cooper
Raised under grey skies
(|)
39
39
9
39
Speakers, bleachers and preachers
Brandon Lay
TBA
(|)
40
40
19
7
We don't belong
Luke Sital-Singh
The fire inside
(|)
41
41
10
38
Gorgeous
Taylor Swift
Reputation
(|)
42
42
10
39
Catch me
Maggie Baugh
TBA
(|)
43
45
9
43
Darling, let's go out tonight
JJ Shiplett
Something to believe in
(|)
44
48
9
44
Riot
Leslie Clio
Purple
(|)
45
43
18
9
Too good at goodbyes
Sam Smith
TBA
(|)
46
44
17
12
Leiser
LEA
TBA
(|)
47
50
7
47
Kiss somebody
Morgan Evans
(|)
48
55
3
48
Still
Luke Sital-Singh
Time is a riddle
(|)
49
56
3
49
Killing me
Luke Sital-Singh
Time is a riddle
(|)
50
62
6
50
Stupid
Levi Hummon
TBA
(|)
51
63
7
51
This feeling
Abby Anderson
TBA
(|)
52
46
11
36
Fetish
Selena Gomez feat. Gucci Mane
(|)
53
47
14
19
Save it til morning
Fergie
Double doutchess
(|)
54
49
17
13
Rhythm is a dancer
Alex Christensen & The Berlin Orchestra
feat. Ivy Quainoo
Classical 90's Dance
(|)
55
51
17
14
Move you
Kelly Clarkson
Meaning of life
(|)
56
64
5
56
Take it slow
Anouk
Fake it till we die
(|)
57
65
5
57
Handyman
Anouk
Fake it till we die
(|)
58
(---)
1
58
Bad bad drug
Kate Voegele
Canyonlands
(|)
59
(---)
1
59
Crooked road
Kate Voegele
Canyonlands
(|)
60
52
24
3
Himmelblaue Couch
Tagtraeumer
Ungleich eins
(|)
61
53
15
30
I feel love inside
Aurea
Restart
(|)
62
60
8
60
Mirrors
Ivy Quainoo
TBA
(|)
63
61
8
61
Bloodstone
Guy Sebastian
Conscious
(|)
64
66
4
64
Next to you
Eli Lieb
TBA
(|)
65
67
4
65
Downtown
Anitta & J Balvin
TBA


(|)
66
54
22
4
Blinder Passagier
JackTheBusch
TBA
(|)
67
57
10
53
Throw out your mirror
Jillette Johnson
All I ever see in you is me
(|)
68
58
10
54
Holiday
Jillette Johnson
All I ever see in you is me
(|)
69
59
26
1 (1)
Straßenlaternen
Tagtraeumer
Ungleich eins
(|)
70
70
7
70
Regenbogen
Vanessa Mai
Regenbogen
(|)
71
71
4
71
Come neve
Giorgia & Marco Mengoni
Ornero (live)
(|)
72
72
4
72
Mayores
Becky G & Bad Bunny
TBA


(|)
73
73
4
73
3 A.M.
Jesse & Joy feat. Gente de Zona
Un besito más


(|)
74
74
2
74
Alles sind wir
Tagtraeumer
Ungleich eins
(|)
75
75
2
75
Fast wieder da
Tagtraeumer
Ungleich eins
(|)
76
76
4
76
Blame it on the neon
Leaving Thomas
TBA
(|)
77
77
4
77
Bare feet
Caroline Jones
TBA
(|)
78
78
5
78
Speak to me
Clare Bowen
The Music of Nashville: Origanal Soundtrack Season 4, Vol. 1
(|)
79
80
4
79
Mess worthing making
Aubrey Peeples
The Music of Nashville: Origanal Soundtrack Season 4, Vol. 1
(|)
80
81
3
80
Can't stop a heart
Aubrey Peeples
The Music of Nashville: Origanal Soundtrack Season 4, Vol. 1
(|)
81
(---)
1
81
L'isola
Emma
TBA
(|)
82
(---)
1
82
Strangled love
Jannine Weigel
Deep end EP
(|)
83
84
3
83
Bleachers
Jillian Jacqueline
Side A
(|)
84
68
16
35
Tell me you love me
Demi Lovato
Tell me you love me
(|)
85
69
17
21
New fears
Lights
Skin & Earth
(|)
86
79
17
22
The sun always shines on TV
A-ha feat. Ingrid Helene Håvik
MTV Unplugged
(|)
87
89
3
87
Nobody compares to you
Gryffin feat. Katie Pearlman
(|)
88
(---)
1
88
Just a song before I die
Luke Sital-Singh
Just a song before I go EP
(|)
89
(---)
1
89
Thirteen
Luke Sital-Singh
Just a song before I go EP
(|)
90
82
7
53
Karma
Tiffany Alvord
(|)
91
83
9
61
Won't forget you
Pixie Lott feat. Stylo G
TBA


(|)
92
94
2
92
Don't call
Lost Kings
TBA
(|)
93
95
2
93
Too far from you
Aubrey Peeples
The Music of Nashville: Origanal Soundtrack Season 4, Vol. 1
(|)
94
(---)
1
94
Du lebst mich kaputt (D.L.M.K.)
Linda Siu feat. Gentleman
TBA
(|)
95
(---)
1
95
Kawasaki
Hecht
TBA
(|)
96
(---)
1
96
Runaway
Cecilia Kallin
TBA
(|)
97
(---)
1
97
All I want is us tonight
Riley Smith
The Music of Nashville: Origanal Soundtrack Season 4, Vol. 1
(|)
98
85
11
62
Whatever it takes
Imagine Dragons
Evolve
(|)
99
86
9
63
For what it's worth
Liam Gallagher
As you were
(|)
100
(---)
1
100
Plenty far to fall
Claren Bowen & Sam Palladio
The Music of Nashville: Origanal Soundtrack Season 4, Vol. 1


(|)
| | | | | | | | | |
| --- | --- | --- | --- | --- | --- | --- | --- | --- |
| | | | | Dropout: | | | | |
| | LW | WI | Peak | Title | Artist | Album | | |
| | 87 | 7 | 82 | Think about you | LÉON | For you | | (|) |
| | 88 | 3 | 83 | Go away | Celeste Buckingham | Bare | | (|) |
| | 90 | 8 | 66 | Wolves | Selena Gomez & Marshmello | TBA | | (|) |
| | 91 | 10 | 67 | Say it to my faces | Maty Noyes | TBA | | (|) |
| | 92 | 9 | 68 | First love | Lost Kings feat. Sabrina Carpenter | TBA | | (|) |
| | 93 | 9 | 69 | No peace in quiet | Delta Rae | A long and happy life EP | | (|) |
| | 96 | 8 | 71 | Dancing in the daylight | Scouting For Girls | Ten add ten | | (|) |
| | 97 | 7 | 72 | Perfect for you | Rachel Platten | Waves | | (|) |
| | 98 | 8 | 79 | Til tomorrow | Walker McGuire | TBA | | (|) |
| | 99 | 2 | 99 | Forget | Missy Lancaster | TBA | | (|) |
| | 100 | 6 | 83 | Endzeitstimmung | Die Fantastischen Vier | Captain Fantastic | | (|) |
2018 #1's
1. Pink – Beautiful trauma (4 weeks, 2 in 2017)