Post by mikeespinho on May 31, 2020 4:58:10 GMT -5
Week 483 – May 30th, 2020
Finally
Anouk
took over with her latest single "I love you" (#1). It's her first #1 since April 2017 when "We are" from her album "Queen for a day" topped the chart for a single week. In total "I love you" is her 19th #1 on my chart. With this climb she ended her longest #1 drought. This is definitely a nice change from "Smiling" (#2) by
Alanis Morissette
to
Anouk
. New at the podium is "Dance again" (#3) by
Selena Gomez
. She replaced
Isak Danielson's
"I don't need your love" (#4). Up two spots and into the Top 5 is "Break up song" (#5) by
Little Mix
. For them this is their biggest success since their debut back in 2011.
Also moving up are the next two songs in the Top 10. First to mention is "Break my heart" (#6) by
Dua Lipa
. Sure this one is no "Physical" (#25) but I really like it. The other one is "Freunde" (#7, "Friends") by German singer
Elif
. "Freunde" is a nice break-up song where she is still in love with her ex. One German song is followed by another. For German act
Silbermond
"Machen wir das Beste draus" (#8, "Let's make the best of it") is their biggest hit since their #1 "Himmel auf" ("Heaven on") back in 2012. Down three spots are
Aitana
and
Lola Indigo
with their song "Me quedo" (#9, "I stay"). And definitely on its way out of the Top 10 are
Die Ärzte
with their COVID-19 hymn "Ein Lied für jetzt" (#10, "A song for now") which topped the chart for three weeks.
The award for the greatest gainer of the week is going to Italian singer
Emma
. She climbed up 19 spots with both of her last week's debuts "Quando l'amore finisce" (#40, "When love ends") and "Alibi" (#41). This week's debuts can be found down the chart with several songs from the Country genre. The highest debut is by German singer
LEA
who recently dropped her album "Treppenhaus" ("Stairwell"). While the title track "Treppenhaus" (#11) just left the Top 10
LEA
debuts with "Okay" (#75). This song is followed by the 2nd
Lady Gaga
single from her new album. "Rain on me" (#76) is a collaboration with
Ariana Grande
. I prefer this song over her first single from this album, but I'm not sure if this song is doing very well for me.
Other debuts are "Der Himmel reißt auf" (#77) by
Joel Brandenstein & Vanessa Mai
, "Wrong direction" (#78) by
Ilse DeLange & Michael Schulte
, "Kiss kiss" (#86) by
Madeline Merlo
, "Older than I am" (#88) by
Lennon Stella
, "Who am I now" (#89) and "Floating" (#90) by
Matt Gresham
, "Walk in your shoes" (#94) by
Nico Santos
, "No one like you" (#96) by
Alee
, "I love you now change" (#97) by
Twinnie
.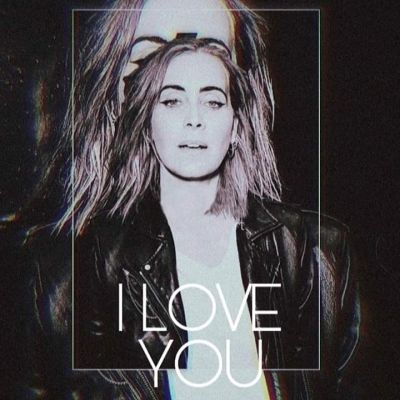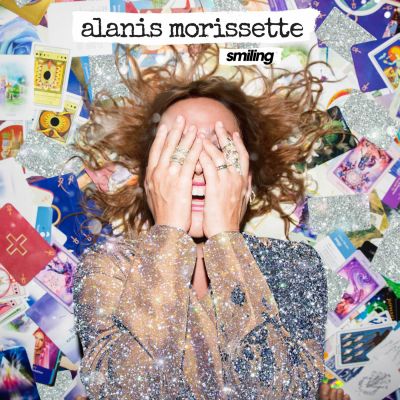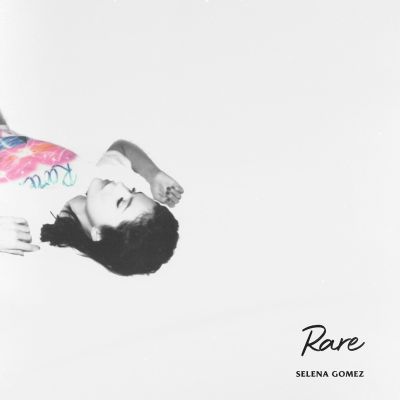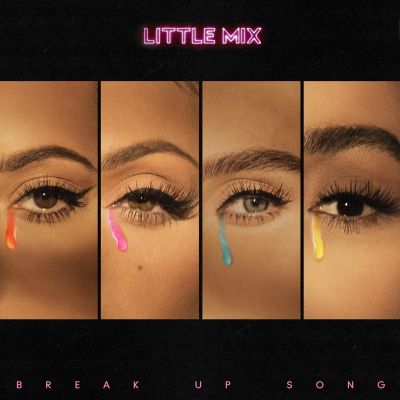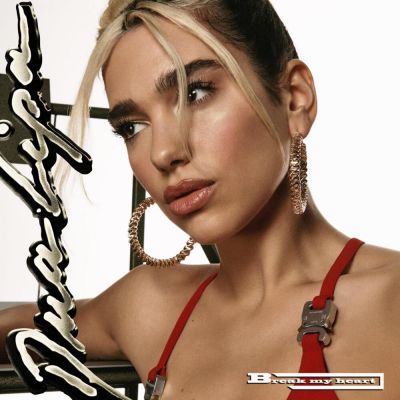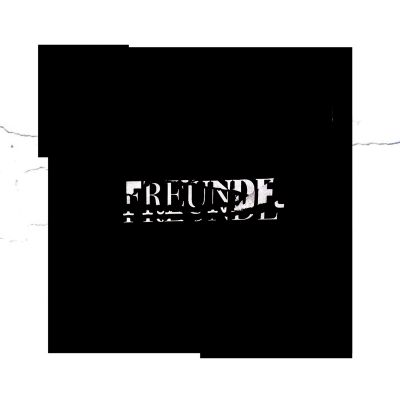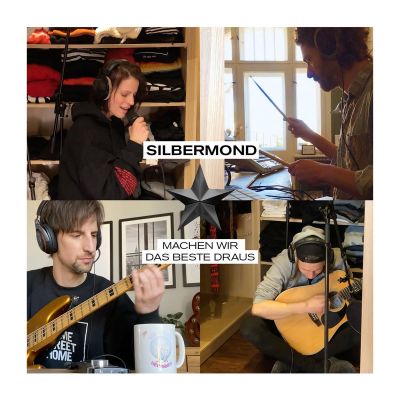 | | | | | | | | | |
| --- | --- | --- | --- | --- | --- | --- | --- | --- |
| TW | LW | WI | Peak | Title | Artist | Album | | |
| 1 | 2 | 8 | 1 (1) | I love you | Anouk | TBA | | (|) |
| 2 | 1 | 12 | 1 (4) | Smiling | Alanis Morissette | Such pretty forks in the road | | (|) |
| 3 | 4 | 9 | 3 | Dance again | Selena Gomez | Rare | | (|) |
| 4 | 3 | 14 | 1 (2) | I don't need your love | Isak Danielson | Remember to remember me | | (|) |
| 5 | 7 | 9 | 5 | Break up song | Little Mix | TBA | | (|) |
| 6 | 8 | 9 | 6 | Break my heart | Dua Lipa | Future nostalgia | | (|) |
| 7 | 9 | 8 | 7 | Freunde | Elif | TBA | | (|) |
| 8 | 11 | 7 | 8 | Machen wir das Beste draus | Silbermond | | | (|) |
| 9 | 6 | 11 | 5 | Me quedo | Aitana & Lola Indigo | Spoiler | | (|) |
| 10 | 5 | 10 | 1 (3) | Ein Lied für jetzt | Die Ärzte | TBA | | (|) |
| | | | | | | | | |
| 11 | 10 | 10 | 10 | Treppenhaus | LEA | TBA | | (|) |
| 12 | 15 | 8 | 12 | Tarde | María Parrado | Alas | | (|) |
| 13 | 16 | 5 | 13 | Diagnosis | Alanis Morissette | Such pretty forks in the road | | (|) |
| 14 | 20 | 6 | 14 | Luci blu | Emma | Fortuna | | (|) |
| 15 | 12 | 12 | 4 | Feel me | Selena Gomez | Rare | | (|) |
| 16 | 13 | 12 | 6 | Love me hard | Elley Duhé | TBA | | (|) |
| 17 | 22 | 5 | 17 | I dare you | Kelly Clarkson | TBA | | (|) |
| 18 | 14 | 12 | 5 | All we need is love | Stefanie Heinzmann feat. Jake Isaac | All we need is ove | | (|) |
| 19 | 17 | 24 | 1 (6) | Blinding lights | The Weeknd | TBA | | (|) |
| 20 | 23 | 8 | 20 | Corazón inquieto | María Parrado | Alas | | (|) |
| | | | | | | | | |
| 21 | 26 | 6 | 21 | Her | Anne-Marie | TBA | | (|) |
| 22 | 30 | 6 | 22 | Warrior | Avril Lavigne | Head above water | | (|) |
| 23 | 18 | 16 | 3 | Liebe | Mark Forster | Liebe s/w | | (|) |
| 24 | 19 | 15 | 5 | The man | Taylor Swift | Lover | | (|) |
| 25 | 21 | 17 | 1 (2) | Physical | Dua Lipa | Future nostalgia | | (|) |
| 26 | 24 | 11 | 21 | Vas a quedarte | Aitana | Spoiler | | (|) |
| 27 | 25 | 11 | 17 | Break her heart | ZZ Ward | TBA | | (|) |
| 28 | 27 | 12 | 11 | Falling | Harry Styles | Fine line | | (|) |
| 29 | 28 | 16 | 3 | Richtig falsch | Tina Naderer | TBA | | (|) |
| 30 | 29 | 13 | 12 | I don't wanna dance | Shawn Hook | TBA | | (|) |
| | | | | | | | | |
| 31 | 31 | 15 | 12 | Ich frag mich | Philipp Dittberner & Marv | TBA | | (|) |
| 32 | 32 | 24 | 1 (1) | Reasons I drink | Alanis Morissette | Such pretty forks in the road | | (|) |
| 33 | 38 | 5 | 33 | Freedom | Kygo feat. Zak Abel | TBA | | (|) |
| 34 | 33 | 26 | 1 (4) | Before you go | Lewis Capaldi | Divinely uninspired to a hellish extent | | (|) |
| 35 | 34 | 44 | 1 (7) | Higher love | Kygo & Whitney Houston | TBA | | (|) |
| 36 | 41 | 7 | 36 | I love you's | Hailee Steinfeld | TBA | | (|) |
| 37 | 39 | 5 | 37 | Fifteen | Mandy Moore | TBA | | (|) |
| 38 | 50 | 8 | 38 | Wildflower | 5 Seconds Of Summer | Calm | | (|) |
| 39 | 51 | 5 | 39 | Show you | CXLOE | | | (|) |
| 40 | 49 | 2 | 40 | Quando l'amore finisce | Emma | Fortuna | | (|) |
| | | | | | | | | |
| 41 | 60 | 2 | 41 | Alibi | Emma | Fortuna | | (|) |
| 42 | 37 | 9 | 37 | Neon | Lykke Li | Still sexy still sad | | (|) |
| 43 | 45 | 8 | 43 | Best of you | Andy Grammer feat. Elle King | Naive | | (|) |
| 44 | 46 | 5 | 44 | Last time | Midnight Kids | TBA | | (|) |
| 45 | 47 | 7 | 45 | Sweater | Bow Anderson | TBA | | (|) |
| 46 | 35 | 11 | 32 | No good | Ally Brooke | TBA | | (|) |
| 47 | 36 | 13 | 19 | Say you'll say | James Smith | TBA | | (|) |
| 48 | 40 | 13 | 23 | Miss you 2 | Gabrielle Aplin & Nina Nesbitt | TBA | | (|) |
| 49 | 52 | 7 | 49 | Run into you | Clara Mae | TBA | | (|) |
| 50 | 53 | 8 | 50 | Like it is | Kygo & Zara Larsson & Tyga | TBA | | (|) |
| | | | | | | | | |
| 51 | 54 | 7 | 51 | Midnight | Alesso feat. Liam Payne | TBA | | (|) |
| 52 | 63 | 3 | 52 | Complicated | Miss Li | TBA | | (|) |
| 53 | 64 | 3 | 53 | I found you | Cash Cash feat. Andy Grammer | TBA | | (|) |
| 54 | 68 | 2 | 54 | Übermorgen | Mark Forster | TBA | | (|) |
| 55 | 69 | 2 | 55 | Ein letztes Mal | Elif | TBA | | (|) |
| 56 | 42 | 9 | 42 | Malade | Cœur de Pirate | En cas de tempête, ce jardin sera ferme | | (|) |
| 57 | 43 | 9 | 43 | De honte et de pardon | Cœur de Pirate | En cas de tempête, ce jardin sera ferme | | (|) |
| 58 | 44 | 11 | 37 | Crazier things | Chelsea Cutler | TBA | | (|) |
| 59 | 48 | 16 | 12 | Ey Katharina | Zweikanalton | TBA | | (|) |
| 60 | 49 | 12 | 34 | Can't go to church | Mitchell Tenpenny | TBA | | (|) |
| | | | | | | | | |
| 61 | 55 | 22 | 4 | Cruel summer | Taylor Swift | Lover | | (|) |
| 62 | 56 | 13 | 33 | Medicine | Patricia Kelly | One more year | | (|) |
| 63 | 57 | 32 | 1 (5) | Lose you to love me | Selena Gomez | TBA | | (|) |
| 64 | 58 | 37 | 1 (4) | Io sono bella | Emma | Fortuna | | (|) |
| 65 | 66 | 5 | 65 | My attic | Pink | Hurts 2B human | | (|) |
| 66 | 67 | 5 | 66 | (Hey why) miss you sometime | Pink | Hurts 2B human | | (|) |
| 67 | 70 | 6 | 67 | Tränen aus Kajal | CÉLINE | TBA | | (|) |
| 68 | 71 | 2 | 68 | Ein Wort | Emma-Mo | TBA | | (|) |
| 69 | 75 | 3 | 69 | Barbie girl | Melodicka Bro | | | (|) |
| 70 | 76 | 3 | 70 | Every breath you take | Music Travel Love | | | (|) |
| | | | | | | | | |
| 71 | 79 | 6 | 71 | Nichts tut mehr weh | Ella Endlich | Im Vertrauen | | (|) |
| 72 | 80 | 4 | 72 | Solange du dich bewegst | Wilhelmine | TBA | | (|) |
| 73 | 82 | 2 | 73 | I still love you | Abby Anderson | TBA | | (|) |
| 74 | 87 | 2 | 74 | Love you sober | RHODES | TBA | | (|) |
| 75 | (---) | 1 | 75 | Okay | LEA | Treppenhaus | | (|) |
| 76 | (---) | 1 | 76 | Rain on me | Lady Gaga & Ariana Grande | Chromatica | | (|) |
| 77 | (---) | 1 | 77 | Der Himmel reißt auf | Joel Brandenstein & Vanessa Mai | TBA | | (|) |
| 78 | (---) | 1 | 78 | Wrong direction | Ilse DeLange & Michael Schulte | TBA | | (|) |
| 79 | 84 | 4 | 79 | Wenn ich spring | Phil Praise | TBA | | (|) |
| 80 | 61 | 11 | 45 | Give me tonight | Brad Cox | TBA | | (|) |
| | | | | | | | | |
| 81 | 62 | 16 | 17 | No judgement | Niall Horan | Heartbreak weather | | (|) |
| 82 | 65 | 17 | 12 | Anyone | Demi Lovato | TBA | | (|) |
| 83 | 85 | 4 | 82 | C'est la vie | ROTE MÜTZE RAPHI | TBA | | (|) |
| 84 | 93 | 4 | 84 | 1972 | Molly Payton | Mess | | (|) |
| 85 | 86 | 2 | 85 | Irgendwann | ela. | Liebe & Krieg | | (|) |
| 86 | (---) | 1 | 86 | Kiss kiss | Madeline Merlo | TBA | | (|) |
| 87 | (---) | 1 | 87 | Older than I am | Lennon Stella | Three. Two. One. | | (|) |
| 88 | (---) | 1 | 88 | Who am I now | Matt Gresham | Who am I now | | (|) |
| 89 | (---) | 1 | 89 | Floating | Matt Gresham | Who am I now | | (|) |
| 90 | 72 | 8 | 67 | Alles weard guat | Herzgluat | TBA | | (|) |
| | | | | | | | | |
| 91 | 73 | 7 | 68 | Hoffnung | Tocotronic | TBA | | (|) |
| 92 | 74 | 6 | 71 | Bad habits | Anna-Sophie | TBA | | (|) |
| 93 | 83 | 7 | 83 | Level of concern | Twenty One Pilots | TBA | | (|) |
| 94 | (---) | 1 | 94 | Walk in your shoes | Nico Santos | Nico Santos | | (|) |
| 95 | 96 | 2 | 95 | Over your head | Cierra Ramirez | TBA | | (|) |
| 96 | (---) | 1 | 96 | No one like you | Alee | TBA | | (|) |
| 97 | (---) | 1 | 97 | I love you now change | Twinnie | I love you now change | | (|) |
| 98 | 97 | 2 | 97 | Worst I ever had | Sunday Rose | TBA | | (|) |
| 99 | 98 | 2 | 98 | Dance with me | Holly Alison feat. Boy Soda | TBA | | (|) |
| 100 | 99 | 2 | 99 | Temporary | JHart | TBA | | (|) |
| | | | | | | | | |
| --- | --- | --- | --- | --- | --- | --- | --- | --- |
| | | | | Dropout: | | | | |
| | LW | WI | Peak | Title | Artist | Album | | |
| | 77 | 6 | 72 | 1000 gute Gründe | Adel Tawil | Alles lebt | | (|) |
| | 78 | 4 | 73 | All my friends | Dermot Kennedy | Hurts 2B human | | (|) |
| | 81 | 6 | 77 | Healing | Arlissa | TBA | | (|) |
| | 88 | 4 | 83 | Stuck | Echosmith | Lonely generation | | (|) |
| | 89 | 4 | 84 | Dancing next to me | Greyson Chance | TBA | | (|) |
| | 90 | 4 | 87 | Man enough now | Chris Bandi | TBA | | (|) |
| | 91 | 4 | 88 | Seeing other people | MacKenzie Porter | TBA | | (|) |
| | 92 | 3 | 89 | Magnetic | Seafreat | Most of us are strangers | | (|) |
| | 94 | 2 | 91 | What are you gonna tell her? | Mickey Guyton | TBA | | (|) |
| | 95 | 2 | 92 | You're the love of my life | Sam Tompkins | TBA | | (|) |
| | 100 | 2 | 93 | Bikini | Caroline Rose | Loner | | (|) |
2020 #1's
1. The Weeknd – Blinding lights (1 week; 5 weeks in 2019)
2. Alanis Morissette – Reasons I drink (1 week)
3. Lewis Capaldi – Before you go (4 weeks)
4. Dua Lipa – Physical (2 weeks)
5. Die Ärzte - Ein Lied für jetzt (eng. "A song for now", 3 weeks)
6. Isak Danielson - I don't need your love (2 weeks)
7. Alanis Morissette - Smiling (4 weeks)
8. Anouk - I love you (1 week)